Enhance Your Well-Being
Hemp CBD oil activates the CB1 receptor. Benefits of this can include:
Lowering blood pressure
Lowering anxiety
Reducing fear and paranoia
Relieving depression
Increasing myelin formation
Lowering intestinal inflammation
ProVerde Laboratories has tested our product to assure that the THC levels are well below legal requirements. In fact, it was so low, it was undetectable. You can view the report here.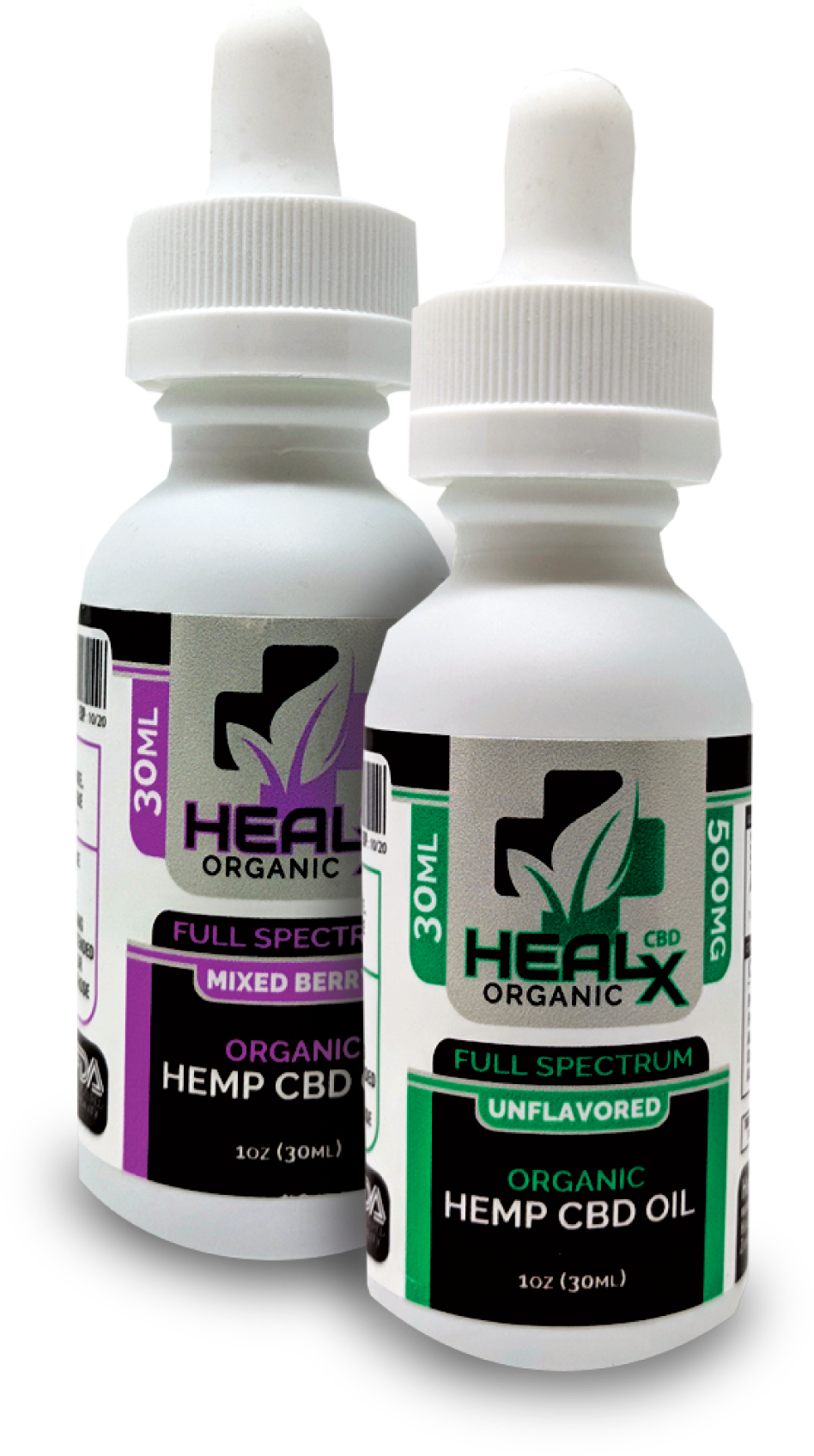 ---
HealX Full Spectrum Hemp CBD Oil contains natural, non-synthetic CBD oil extracted from organically grown imported agricultral hemp.
HealX CBD Oil
Each bottle contains 30ml of Full Spectrum, Hemp-Infused, Organic CBD Oil.
100% Natural

100% Organic

Full Spectrum

No Prescription Needed

Flavors:

Unflavored

Mixed Berry