Enhance Your Well-Being
Hemp CBD oil activates the CB1 receptor. Benefits of this can include:
Lowering blood pressure
Lowering anxiety
Reducing fear and paranoia
Relieving depression
Increasing myelin formation
Lowering intestinal inflammation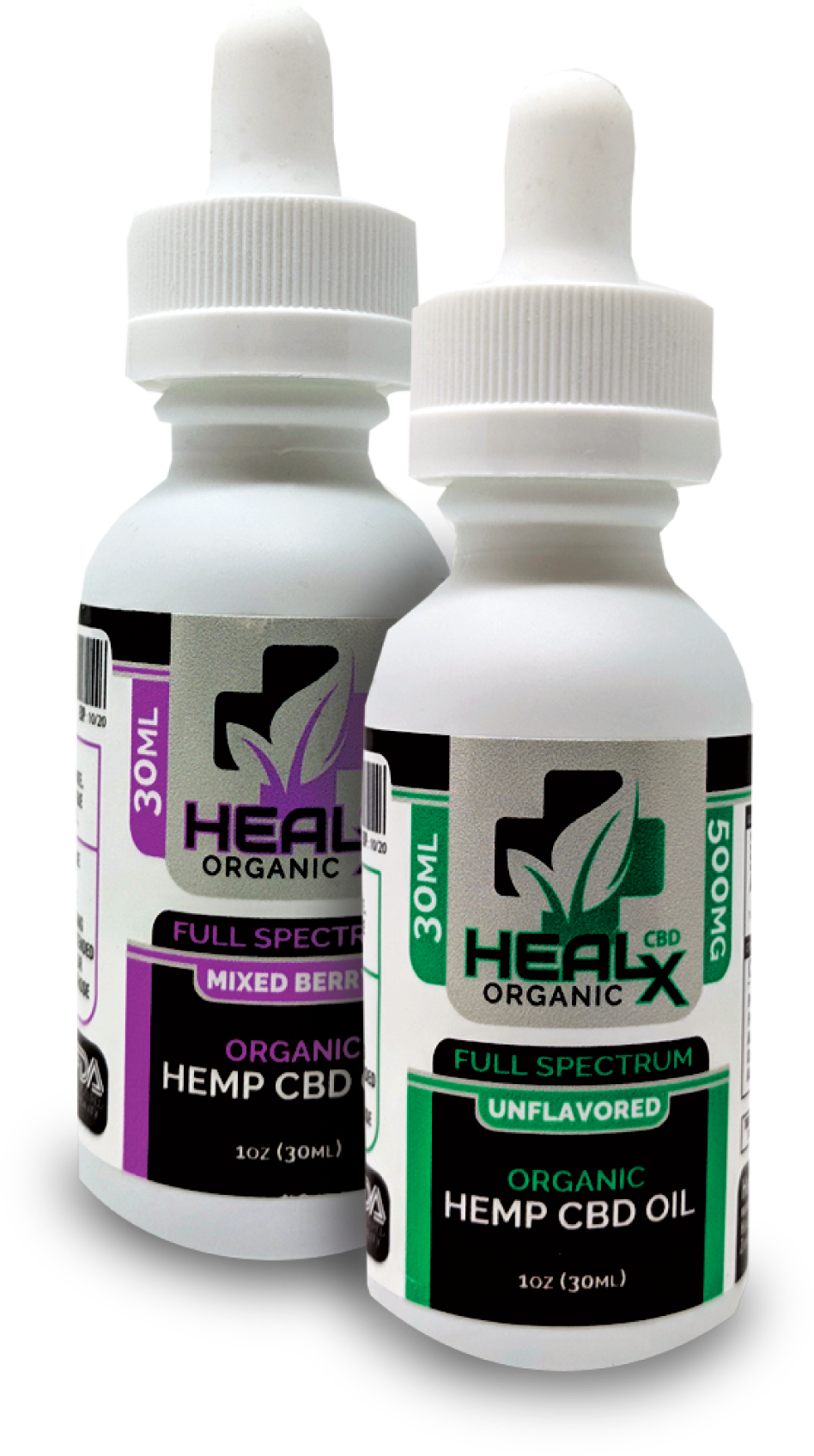 ---
HealX Full Spectrum Hemp CBD Oil contains natural, non-synthetic CBD oil extracted from organically grown imported agricultral hemp.
HealX CBD Oil
Each bottle contains 30ml of Full Spectrum, Hemp-Infused, Organic CBD Oil.
100% Natural

100% Organic

Full Spectrum

No Prescription Needed

Flavors:

Unflavored

Mixed Berry